Huawei phones have their own power management settings which can interfere with mLog's ability to function.
To make sure your Huawei phone is not interfering with mLog, please follow the steps outlined below. (Thank you to user Richard S. for solving this problem!)
SYNCING A HUAWEI P20 TO mLOG
1. Go to SETTINGS and tap the Battery icon to open the screen below: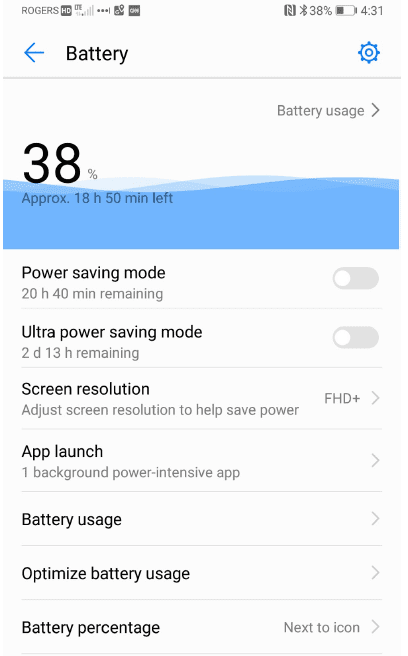 2. Tap APP Launch and see screen below (You'll see mLog instead of TripLog on your screen):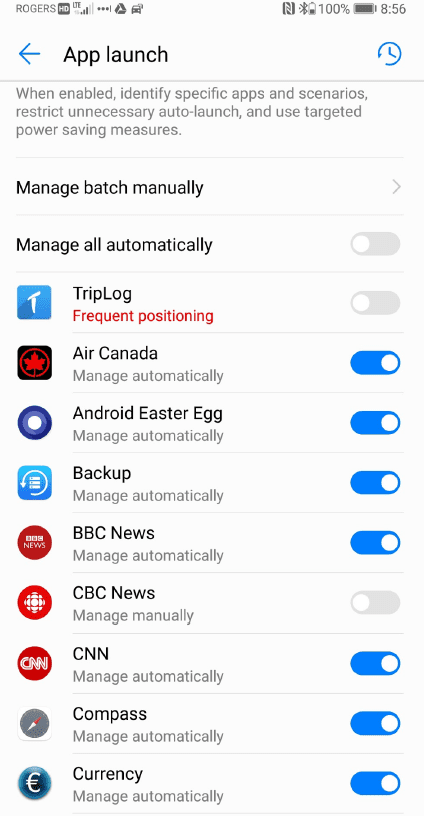 3. Remove mLog from "Manage Automatically."
4. Tap "Manage Manually" and turn on all 3 features: "Auto-launch", "Secondary launch" and "Run in background." Note that these settings will apply to any other apps you may put in this category. There is no way to set different apps with different settings