What is a fair car allowance amount? It's whatever amount sufficiently covers an employee's costs to drive a personal vehicle for your company. To achieve a fair policy, you need to institute an annual review.
If it's been awhile since you reviewed and updated your car allowance policy, this could lead to serious problems for your organization. Let's face it: car allowances are not a priority for most organizations. Health care benefits, compensation plans, business processes, and CRMs take priority because their effects on employees and company goals are clear. However, the ability of your car allowance to protect your employees' income from the volatile costs of operating their vehicle is a priority for them—and should be for you as well.
Consider the consequences of neglecting to review your auto allowance or reimbursement policy on a regular basis:
Outmoded business practices.
The American work force has become increasingly mobile. Gone are the days of offering a car allowance as a perk or as disguised compensation. As cars increasingly become mobile offices, employees increasingly rely on reimbursement for their travel. It's time to treat your reimbursement policy as an essential business tool to keep you competitive in the changing labor landscape.
Dissatisfied employees.
Can you say for sure that your car reimbursement program has kept up with the travel demands of your reps? Can you say for sure that you're paying a fair car allowance amount? If you've gone years without updating your policy, chances are you have some employees feeling stretched and undercompensated. They expect to be paid a fair car allowance. It's only a matter of time before they begin looking for other employment.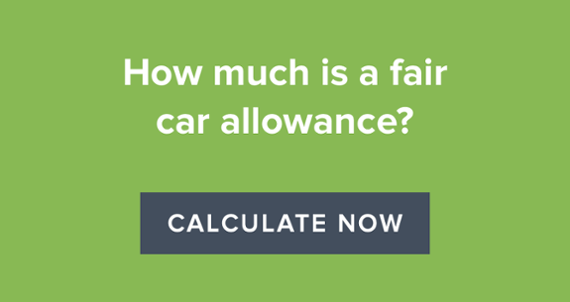 Decreased productivity.
If an employee elects to stay in a position and the allowance amount is not enough, they may change their behavior. Employees may cut corners to reduce road travel, such as scheduling phone calls instead of face-to-face meetings with clients or sales leads. This will impact top line growth and productivity.
Difficulty recruiting top talent.
When employees are looking for new positions they do their research. They use resources like Glassdoor.com to gather information about companies. If the position requires travel, prospects are going to make sure the car allowance will fully cover their costs, especially if they have broad territory sizes. An out-of-date allowance policy could become an obstacle.
Labor code violations.
Your car reimbursement policy could be in violation of CA Labor Code 2802(a) if you have CA employees. By law, you must be able to demonstrate that your method of reimbursement fully covers employee costs, including gas, depreciation, insurance, maintenance, and repairs. This is how California defines a fair car allowance policy. If your vehicle allowance has not changed in years, you are probably not reimbursing relative to CA residents' ever-changing costs.
It is very important to evaluate your car allowance every year to ensure it is keeping up with inflation as well as territory costs and sizes. It is also important to understand that after taxes, your employees may not have enough to cover their costs. Employees will often drive to the level of your car allowance after taxes.
Contact us if you would like a free benchmark survey of your auto allowance or mileage reimbursement rate.